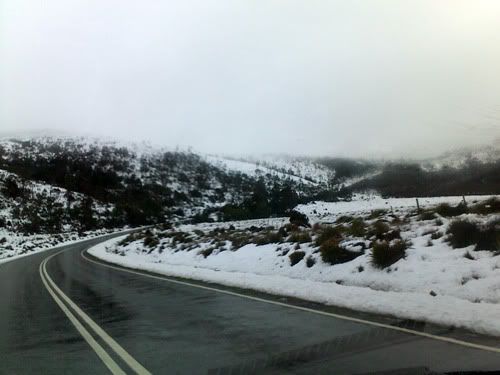 On Saturday morning my DH decided to take us on a bit of a road trip to find some snow. The boys and I hadn't seen snow before so we were all up for the adventure.
This past week has seen quite a bit of snow fall at Cradle Mountain and the surrounding areas, so that's where we headed. As we headed out past Burnie, towards Ridgley the temperature was 9c. Once we got closer to the Waratah turn off the outside temperature had dropped to 5c and we could see small amounts of snow on the side of the road. As we continued along, the temperature continued to drop and the snow coverage grew heavier.
We happened upon a spot where the snow was so deep that we couldn't resist it any longer. We pulled over where there were quite a lot of other cars and the boys and I had our very first play in the snow. It was so much fun. The boys absolutely loved it, frozen fingers and all. They built a snowman with their dad, all be it a rather skinny and oddly female looking snowman.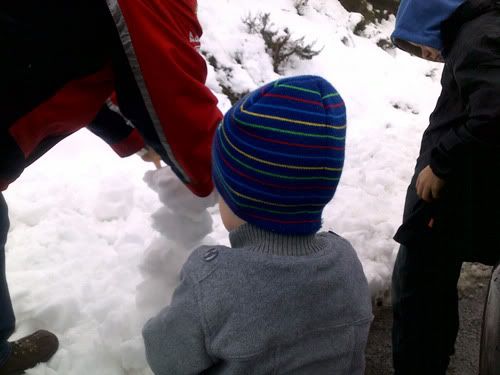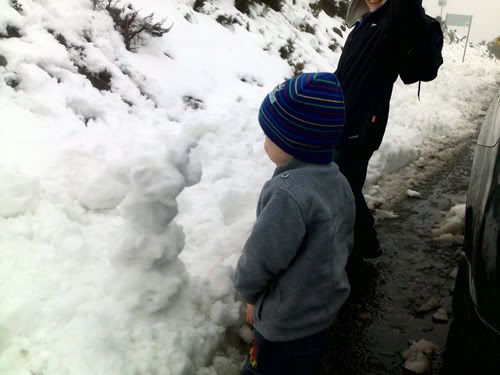 We threw snowballs at each other and to make it even more magical it started snowing! We decided to hop back in the car to warm up a bit and continued on a few minutes down the road where we found a nice little patch of sunshine and had another play.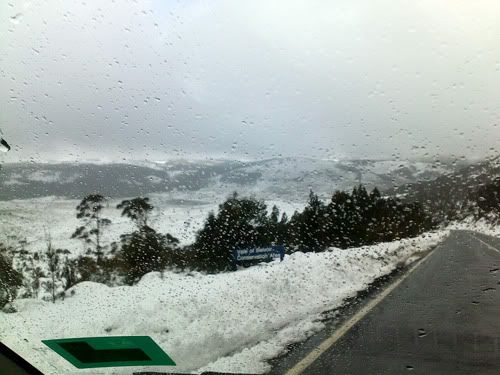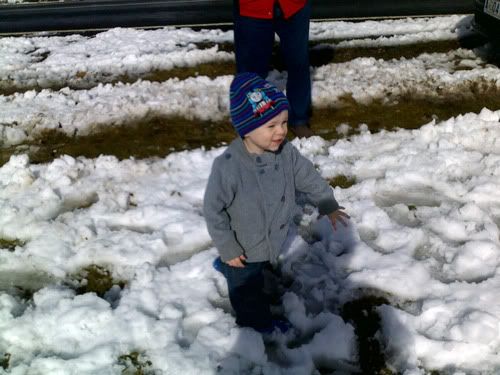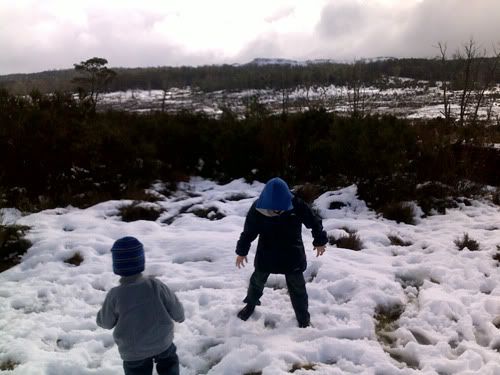 We had a great time together, it was so much fun. Even though Jack was just a little upset at leaving, I know we made some wonderful memories that we'll all treasure for many years to come.